Los Angeles based Afro-Latin funk band Jungle Fire's debut full-length album Tropicoso. With influences ranging from James Brown to Fela Kuti, Jungle Fire is a melting pot of Afro-Cuban rhythms, classic break-beats, tropical cumbia, and 70ís inspired West African funk, all layered with a uniquely Los Angeles grit. Jungle Fire has earned a reputation as a vibrant, passionate live band, known across LA for notoriously powerful concerts.†
Los Angeles based Afro-Latin funk band Jungle Fire's debut full-length album Tropicoso. With influences ranging from James Brown to Fela Kuti, Jungle Fire is a melting pot of Afro-Cuban rhythms, classic break-beats, tropical cumbia, and 70ís inspired West African funk, all layered with a uniquely Los Angeles grit. Jungle Fire has earned a reputation as a vibrant, passionate live band, known across LA for notoriously powerful concerts.†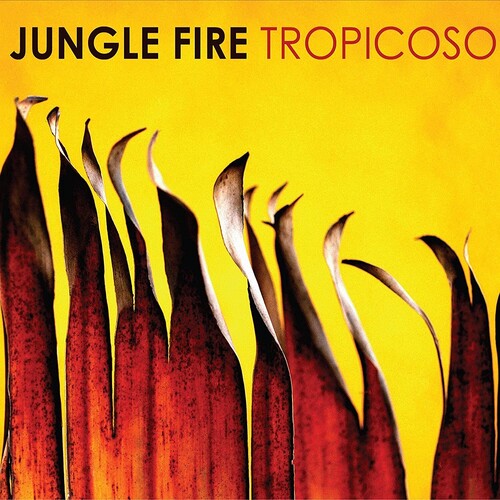 Details

Format: Vinyl
Label: Nacional Records
Rel. Date: 01/27/2023
UPC:

735202970317
Tropicoso [Limited Edition Pink LP]
Artist:
Jungle Fire
Format:
Vinyl
New:
Available
$21.98
Wish
Formats and Editions
More Info:
Los Angeles based Afro-Latin funk band Jungle Fire's debut full-length album Tropicoso. With influences ranging from James Brown to Fela Kuti, Jungle Fire is a melting pot of Afro-Cuban rhythms, classic break-beats, tropical cumbia, and 70ís inspired West African funk, all layered with a uniquely Los Angeles grit. Jungle Fire has earned a reputation as a vibrant, passionate live band, known across LA for notoriously powerful concerts.†
Reviews: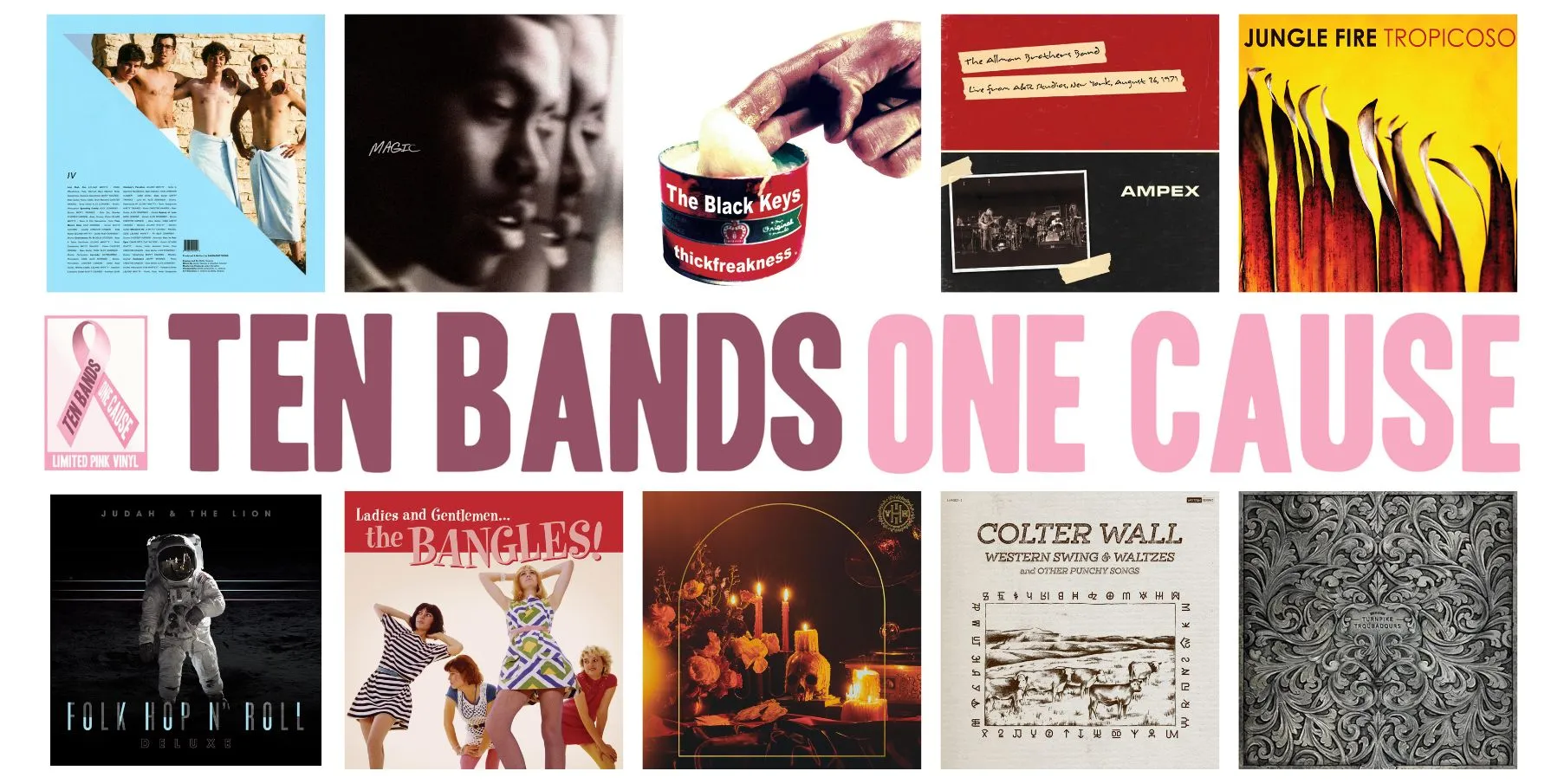 ABOUT TEN BANDS ONE CAUSE:
Ten Bands re-issue their albums on limited edition pink vinyl, all for one cause. This is the 9th year for the initiative that has raised close to $300,000 for Red Door Community, an organization that provides community support for both those diagnosed with cancer and their caretakers.

This yearís set includes limited edition releases by Nas, The Black Keys, Colter Wall, The Allman Brothers, Judah & The Lion, Senses Fail, The Bangles, Turnpike Troubadours, Jungle Fire and BADBADNOTGOOD.
back to top