New Release Round-Up 09-11-20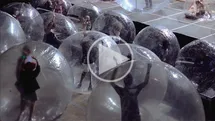 The Flaming Lips - American Head - Warner Records
American Head is the best and most consistent studio album from The Flaming Lips since the release of their most successful brace of albums The Soft Bulletin and Yoshimi Battles The Pink Robots. Similar to those albums, the 13 songs on American Head are classically structured and features the same sonic and production qualities. Kacey Musgraves (a fan who covers "Do You Realize" in her live set) is featured on "God And The Policeman".
_________________________________________________________


Marilyn Manson - WE ARE CHAOS - Loma Vista
As chaos envelopes the world, Marilyn Manson penned the perfect prescription. The aptly titled WE ARE CHAOS was written/produced by Manson & Shooter Jennings. Rock & roll icon and painter, Manson continues to infiltrate fashion, film, and music, leaving his fingerprints on modern culture. "Making this record, I had to think to myself: Tame your crazy, stitch your suit, try to pretend that you are not an animal. But I knew that mankind is the worst of them all."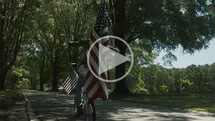 Delta Spirit - What Is There - New West Records
The whole story could've been written in the stars…  Astrology tells us a "Saturn Return" happens when the planet Saturn revolves back to the same position it held upon our birth. It typically takes almost thirty years. However, in the case of Delta Spirit, it took a little less than fifteen. The enduring California rock quintet—Matthew Logan Vasquez [vocals], Kelly Winrich [multi-instrumentalist, vocals], Will McLaren [guitar], Jon Jameson [bass], and Brandon Young [drums]—realign on their fifth full-length and first album since 2014, What Is There. As much as it reflects their journey thus far, it also ushers them into new territory as both musicians and, most importantly, friends. In the end, Delta Spirit not only return, but move forward together on What Is There.
_________________________________________________________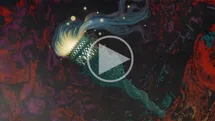 Mastodon - Medium Rarities - Warner Records
Medium Rarities is the first rarities collection from Mastodon covering their entire career. The compilation features one brand new song – "Fallen Torches". It also includes a bevy of classic covers, soundtrack contributions, instrumentals, B-sides, and live recordings on one complete package for the very first time. Among an eclectic array of covers, the musicians tackle "A Commotion" by Feist, "A Spoonful Weighs A Ton" by The Flaming Lips, "Atlanta" by Butthole Surfers, and "Orion" by Metallica. It also features soundtrack cuts such as "White Walker"[from the Game of Thrones inspired mix tape] and the soundtrack song "Cut You Up With A Linoleum Knife" [Aqua Teen Hunger Force]. Meanwhile, they get under the hood with instrumental versions of "Asleep in the Deep," "Toe To Toes," "Jaguar God," and "Halloween."   
_________________________________________________________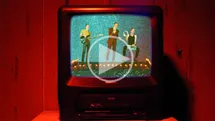 Matt Costa - Yellow Coat - Dangerbird
Produced by Alex Newport (Death Cab For Cutie, At The Drive In), Yellow Coat is a masterpiece of heartbreak, equal parts lost Sixties AM hits, folk-pop beauty and dark night of the soul music. Taking inspiration from Van Gogh's Dear Theo along with John Steinbeck's A Life in Letters, and stamped with the honesty and intimacy of something not meant to be heard, yellow coat is the product of Matt Costa penning letters to himself about the end of a relationship that lasted almost a decade.  While Yellow Coat may have started as an album about heartbreak, its sense of sadness, continued hope and perseverance also feels completely universal right now. "My songs have always been something that transcends a feeling into something that is healing," Costa adds. "I hope listeners and fans find these songs as personal and honest as they are to me."
_________________________________________________________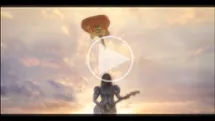 Elizabeth Cook - Aftermath - Agent Love Music
Elizabeth Cook is a Nashville-based singer-songwriter from Wildwood, FL- the New York Times lauds her "a sharp and surprising country singer". A veteran SiriusXM Outlaw Country Radio DJ, Cook has hosted her own show, Apron Strings, for over 10 years. She's also a favorite of David Letterman, the host of an upcoming TV show on Circle Network called Upstream, and a frequent guest star on Adult Swim's long-running hit cartoon series "Squidbillies".
_________________________________________________________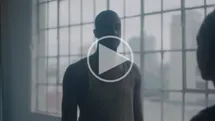 Chad Lawson - You Finally Knew - Decca
Steinway artist & composer, Chad Lawson's solo work has a relaxed, meditative feel that draws on both the sonorities of classical music and the freeform nature of jazz improv. You Finally Knew, his debut solo piano album for Decca US, was recorded at Abbey Road Studios and features ten pieces he wrote to inspire listeners to take time every day to consciously be still for mental clarity and overall wellness of being.
_________________________________________________________
ALSO OUT THIS WEEK

Brothertiger - Paradise Lost
PJ Harvey - To Bring You My Love
PJ Harvey - To Bring You My Love - Demos
Joy Division - Love Will Tear Us Apart [Picture Disc Vinyl Single]
The Pineapple Thief - Versions Of The Truth
Reba McEntire - Rumor Has It: 30th Anniversary Edition
Everything Everything - Re-Animator
Stray Cats - Rocked This Town: From LA To London
Logic - No Pressure
Skillet - Victorious: The Aftermath [Deluxe Edition]
Suzanne Vega - An Evening Of New York Songs And Stories
Artemis - Artemis
Various Artists - Reggae Gold 2020


& More .....

UPCOMING RELEASES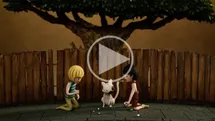 Yusuf / Cat Stevens - Tea For The Tillerman 2 - A&M
50 years after the original made him a global superstar Yusuf / Cat Stevens has rerecorded an entirely new version of his 1970 classic album Tea For The Tillerman. With many of the album's songs sounding more relevant than ever today, Tea For The Tillerman 2 offers up striking and sensitive new renditions of stone-cold classics like "Father And Son," "Wild World," and "Where Do The Children Play?"  
_________________________________________________________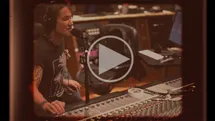 Keith Urban - THE SPEED OF NOW Part 1 - Capitol Nashville
Keith Urban will release his brand new studio album THE SPEED OF NOW Part 1 on September 18th worldwide. The album will include his current hit single "God Whispered Your Name" as well as the #2 smash hit-"We Were". Keith won the CMA Entertainer Of The Year in 2018 and he is currently the 2019 ACM Entertainer Of The Year. Keith will be hosting the ACM Awards on Wednesday-September 16th while will air on ABC-TV. "In October 2019 this album title came to me. I liked it because I felt like life was flying by so fast. But music (for me) has always been the place where it slows down and doesn't even exist. I would never have imagined that, in 2020, this album title would take on a whole new meaning." - Keith
_________________________________________________________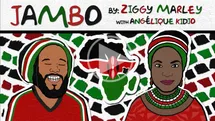 Ziggy Marley - More Family Time - Tuff Gong Worldwide
A follow up to 2009's GRAMMY Winning Family Time - Ziggy Marley has bottled the energy of his children and put it into music form! This is a very special piece and have a number of friends guesting on this album, including: Stephen Marley, Sheryl Crow, Ben Harper, Angelique Kidjo, Alanis Morissette, Tom Morello, Lisa Loeb, Busta Rhymes and Jamie Lee Curtis (reading her new book Today I Feel Silly). A portion of proceeds will benefit Ziggy's 501(c)3 URGE - which supports the education, social development and overall well being of the Chepstow Primary School and the One Love Youth Camp, both in Jamaica.
_________________________________________________________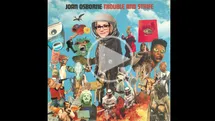 Joan Osborne - Trouble And Strife - Womanly Hips Records
Acclaimed singer/songwriter Joan Osborne is back with Trouble And Strife (Womanly Hips Records), her first album of original material in six years. Osborne self-produced the new collection and penned all ten songs, with two co-writes. Trouble and Strife finds the gifted vocalist offering a strong yet uplifting response to some of the socio-political issues plaguing our nation over the last several years. Osborne beautifully balances the weight of her messages with solace and optimism.  Throughout her 25-year, multi-Grammy nominated career, Joan Osborne has never been an artist confined to one space. She has utilized her incredible voice through her own songs while also becoming one of her generation's finest interpreters. Osborne has shared the stage with artists ranging from Stevie Wonder and Mavis Staples to Bob Dylan and Lucinda Williams and she continues to seamlessly blend into any genre. On Trouble & Strife, her tenth studio album, the need for her voice and words has never been stronger.
_________________________________________________________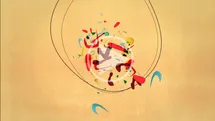 Thelonious Monk - Palo Alto - Impulse Records
After the assassination of Dr. Martin Luther King, Jr. In 1968, racial tensions across the country rose. Palo Alto, a largely white college town in Cali, wasn't immune. Danny Scher, a junior at the high school, had a dream to have Thelonious Monk perform and help bring about racial unity the community while raising funds for the International Committee. After many twists and turns, the triumphantly successful concert eventually happened. Now available on CD; Softpak w/ booklet & foldable poster.
 



_________________________________________________________

For more information on these and other releases out this week, check out our New Releases charts by week section.